Professional & Business Effectiveness (online)
Date & Time
Tuesday, 24 November 2020 -

9:00am

to

12:00pm
Organizer
Postdoctoral Fellows Office
This 3 hour workshop will help graduate students and postdoctoral fellows to:
improve their communication and business effectiveness and get better results
utilize professional business etiquette principles more effectively
manage meetings more successfully
This program will be highly experiential and will give participants opportunity to practice having purposeful, professional conversations, incorporate professional business etiquette principles into their toolbox and practice how to manage meetings more successfully.
ATTENDEES WILL:
be more confident expressing a professional conversational signature, including being assertive, while managing power differentials with less stress and more success;
experience better results and have more impact as they incorporate their conversational signatures into day-to-day conversations and committee meetings as they interact with supervisors, colleagues and the business community;
be aware of the impacts of not following generally accepted professional business etiquette principles and also the benefit of following professional business etiquette principles; and,
have more confidence and will experience much better results as they lead, facilitate and manage meetings.
PROGRAM PREREQUISITES
You will be expected to complete approximately 1.5 hrs of pre-work which consists of viewing videos, pre-reading and a short quiz. Please ensure you complete the quiz by the end of the day on July 29th.
TEMPLATES AND TOOLS
At the end of the workshop participants will receive a copy of the most useful tools, templates and links to the resources referred to in the pre-work and the workshop. 
FACILITATOR
Dene Rossouw, Principal & Learning Coach, Possibil.com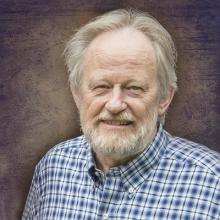 Dene is Principal and Learning Coach at team Possibil. He has facilitated hundreds of programs for various organizations in Africa and Canada and is known for his ability to demystify complexity and explain processes using transferable concepts and dynamic models.
Dene brings an eclectic background to the table: he's been a paratrooper and preacher and is currently a learning coach and wildlife photographer. Each experience has provided a rich backdrop to his approach to inviting possibility and building influence through the power of authentic dialogue, persuasive writing and compelling storytelling.
REGISTRATION
Registration in this session is required, and will open closer to the workshop date. There are limited seats available in this session, and those successfully registered will receive an email within one week of the session date.
DELIVERY FORMAT
Due to the ongoing situation surrounding COVID-19, this session will be delivered online via Zoom. The following suggestions may help to improve the online experience:
Use headphones to reduce noise and avoid feedback between your mic and speaker.
Ensure that you are in a quiet location so that the audio does not get polluted with unwanted noise.
Keep your microphone on mute unless you are speaking during the session.
In case of technical problems, time for plugin downloads, etc., please attempt to log into the Zoom meeting 10-15 minutes before the start. You will be placed in the waiting room until the official start time.