2017 Killam Postdoctoral Fellow Research Prize recipient Ehsan Jozaghi researches harm reduction networks of people who smoke illegal drugs. He is interested in identifying people at the greatest risk of harm. This is the first study to be conducted via a community-based approach where people who use drugs are employed as researchers.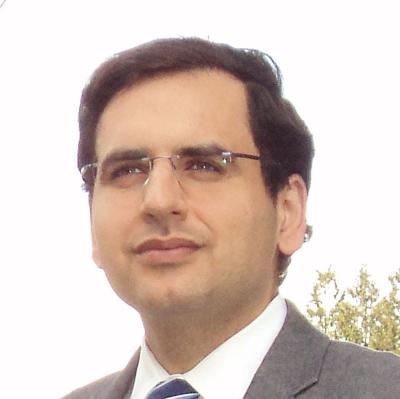 Department
School of Population and Public Health
Supervisor(s)
Dr. Jane A. Buxton
Research topic
Harm reduction and social networks
Research Description
Global cases of overdose related deaths attributed to synthetic opioids is reaching epidemic proportion in many jurisdictions. While the main focus of the health agencies and the different levels of government has been to combat the cases linked to injection drug use, the deaths attributed to smoking illegal drugs has not gained the same attention. Moreover, little attention has been given to the role of people with past or current experiences of illegal drug use and how their social networks can mitigate the risk of a highly stigmatized behaviour, such as smoking illegal drugs (excluding marijuana). The research concerns the first social network research conducted via a community-based participatory action methodology in two distinct urban (Vancouver) and rural (Abbotsford) centres in British Columbia, Canada. The study will identify the influence of social networks on people who smoke illegal drugs (PWSID), and their adherence to interventions aimed at reducing harm. Many traditional qualitative and quantitative methods have not effectively engaged people who use drugs as researchers or collaborators due to stigma related to illegal drug use. The aim of this study is to recognize that everyone within the network of PWSID is a few steps away from harm. Therefore, we aim to reduce the harm associated with the smoking of illegal drugs, especially for PWSID that are at the highest risk.
Why did you decide to pursue a postdoctoral fellowship at UBC? Did you consider other opportunities?
I was awarded the Canadian Institute of Health Research Postdoctoral Fellowship in the summer of 2016, ranked 140 out of 1018 nominated candidates. Dr. Jane A Buxton was my external PhD examiner and our research interests are very similar. Moreover, I had established extensive connections through my previous volunteering, research and work with the Downtown Eastside community. Therefore, I decided to pursue my postdoctoral research at the University of British Columbia.
What advice do you have for new postdoctoral fellows?
Postdoctoral research is a time to acquire new knowledge and enhance your previous research skills. Use your postdoctoral research time to focus and refine your skills. Also, do not be afraid to try new methodologies or new research questions.
What is the most enjoyable aspect of your postdoctoral fellowship?
One of the most rewarding aspect of the postdoctoral fellowship is the time you have to sharpen your research skills, while at the same time utilizing ground breaking strategies.
What does receiving this award mean for your career?
This prestigious award is only given to two postdoctoral fellows at University of British Columbia. The potential for future endeavours is great when considering UBC has always been ranked as one the top universities not only in Canada, but in the world.