Killam Postdoctoral Research Fellow Timothy Perez is working to resolve the macroecological paradox of plant vulnerability to climate change.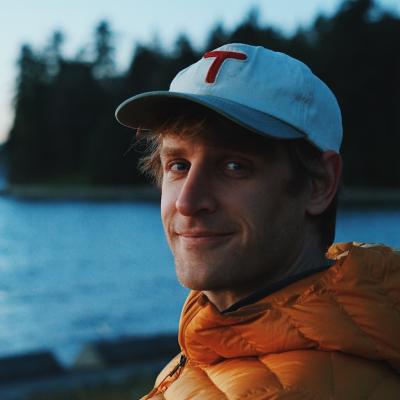 Home town
Saratoga Springs
Supervisor(s)
Dr. Michaletz
Research topic
Resolving the macroecological paradox of plant vulnerability to climate change
Research Description
Plants are essential for mitigating climate change because they are the greatest contributors to the global carbon sink. However, climate change is causing plants to migrate to historically cooler areas and is reducing their capacities to sequester carbon. The physiological mechanisms underpinning these responses are poorly understood, but are necessary for predicting species vulnerability and carbon budgets in future climates. I will study plant physiology to resolve two conflicting macroecological hypotheses to better understand species' vulnerability to climate change.
Why did you decide to pursue a postdoctoral fellowship at UBC? Did you consider other opportunities?
I decided to pursue postdoctoral research at the University of British Columbia because it's home to a number of scientists with expertise in topics highly relevant to my research interests. Also, Vancouver is desirable place to live, albeit highly unaffordable, with amazing access to outdoor activities.
What advice do you have for new postdoctoral fellows?
I advise postdoctoral fellows to beware of survivorship biases in academia and recognize that your self-worth is not defined by how many papers you've published or how many citations you have. I also advocate for a healthy work-life balance, which is frequently overlooked in the academic environment.
What is the most enjoyable aspect of your postdoctoral fellowship?
The best thing about having a postdoctoral fellowship is some creative and financial independence.
What does receiving this award mean for your career?
This award has provided me with time to pursue the research and skills that will make me competitive for a scientific career.