Highlights of ASM's Science Writing and Publishing Institute
Date & Time
Monday, 29 April 2019 -

12:30pm

to

2:00pm
Location
Lecture Theatre LSC 3, Life Sciences Centre, UBC Vancouver, Point Grey Campus
Organizer
Department of Microbiology and Immunology
The UBC Department of Microbiology and Immunology presents a seminar by Dr. Peggy A. Cotter, Immediate Past President of the ASM & the co-director of the ASM Science Writing and Publishing Online Course. Dr. Cotter is Professor, Department of Microbiology and Immunology, School of Medicine University of North Carolina - Chapel Hill.
Hosted by Dr. Michael Gold and open to everyone. Please contact Dr. Parvin Bolourani with questions.
Speaker
Dr. Peggy Cotter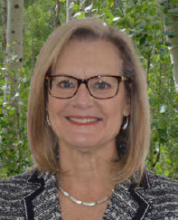 Dr. Peggy Cotter earned a B.A. with majors in Microbiology and Psychobiology from UCLA in 1980, then completed a Medical Technology Training Program and worked as a Licensed Clinical Laboratory Technologist for six years in the Bowyer Oncology Clinic Laboratory at UCLA before returning to graduate school. She earned a Ph.D. in Microbiology and Molecular Genetics at UCLA in 1992, then did post-doctoral studies in Microbiology and Immunology with Jeff Miller at UCLA, studying bacterial pathogenesis. Dr. Cotter established her own laboratory at UC Santa Barbara in 2001. She moved to the University of North Carolina - Chapel Hill  in 2009, where she is a Professor of Microbiology. Her laboratory studies mechanisms of signal transduction and proteins secretion, especially as they relate to bacteria-host and bacteria-bacteria interactions. Dr. Cotter served as an editor for Molecular Microbiology from 1996 to 2017, she has served on multiple NIH study section panels (currently chairing PCMB), and has Chaired or Co-chaired several regional and international scientific conferences She served as Division B Chair and Divisional Group II Chair for the American Society for Microbiology (ASM) and served as the ASM President from 2017 to 2018. Dr. Cotter participated in ASM's face-to-face Science Writing and Publishing Institute for several years before developing and launching the online version of the course in 2015.