Since 2009, the National Postdoctoral Association has sponsored National Postdoc Appreciation Week to recognize the significant contributions that postdoctoral scholars make to research and discovery. We hope that all supervisors recognize the efforts of their postdocs during this week of celebration.
UBC, and especially the PDFO, would like to take this opportunity to thank our postdocs for their hard work and for all the contributions they make to UBC's research enterprise.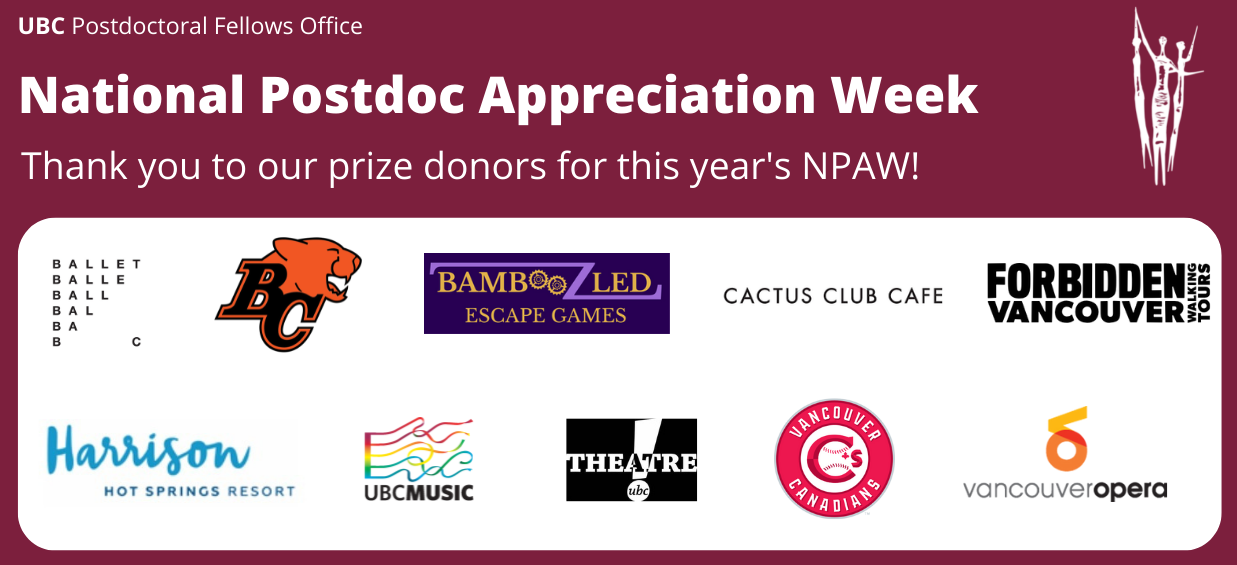 A MESSAGE FROM PRESIDENT SANTA ONO
2022 PDFO NATIONAL POSTDOC APPRECIATION WEEK EVENTS
This year, the PDFO is excited to host a series of both online and in-person events celebrating UBC's postdoc community.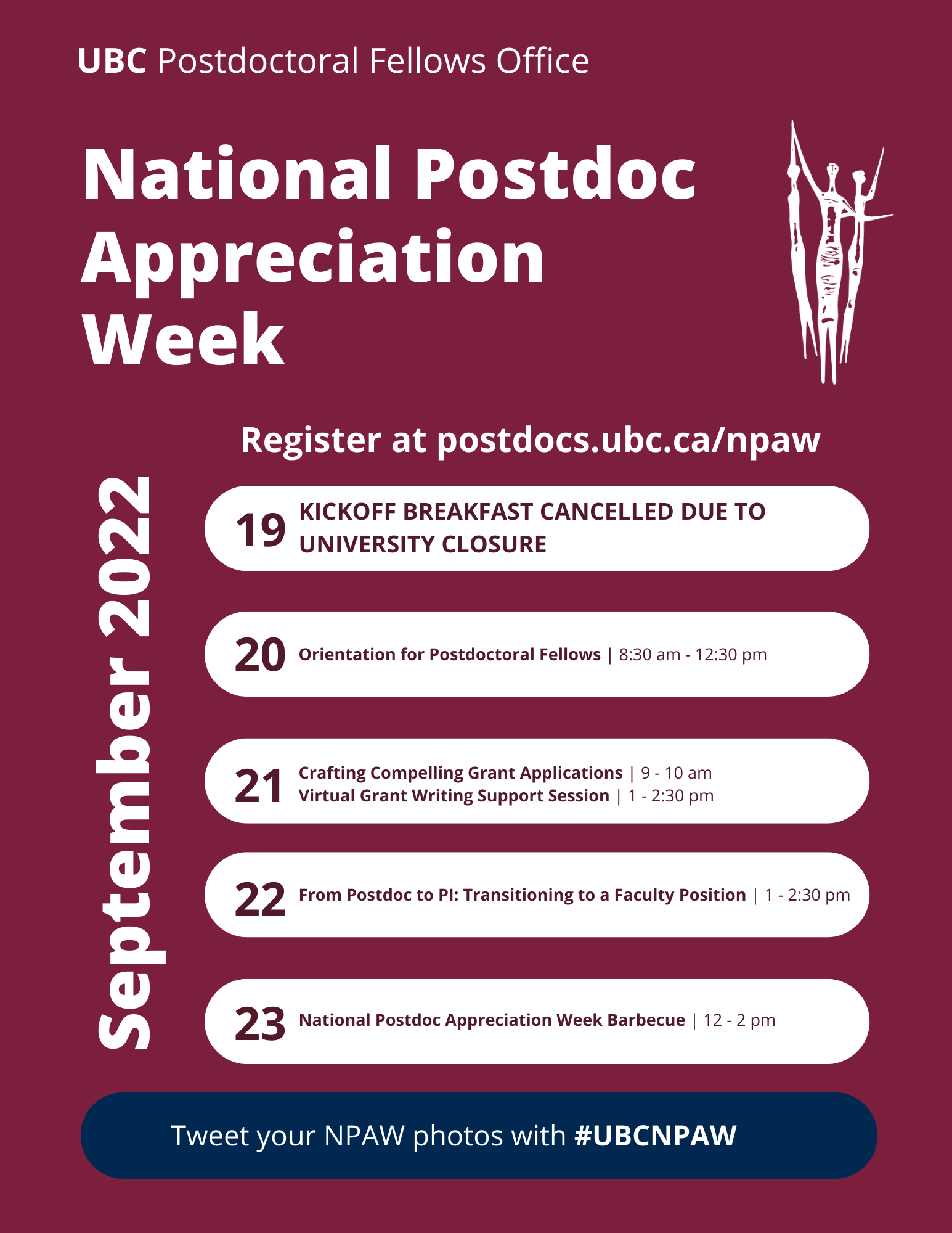 Due to the newly-announced federal and provincial holiday and subsequent University closure, the kickoff breakfast and keynote event scheduled for Monday, September 19, 2022 has been postponed.
THANK YOU TO OUR DONORS!
The PDFO is pleased to feature a prize draw as a part of our NPAW events, but we could not offer this draw without the generous support of our donors. We would like to thank the following organizations for their generous donations in support of 2022 National Postdoc Appreciation Week.
UBC POSTDOCTORAL ASSOCIATION (PDA) EVENTS
PDA Pub Social - Thursday, September 22, 2022 - 3:00 PM
Join the UBC PDA for happy hour at Brown's Craft House on the UBC - Point Grey Campus (6111 University Blvd) on Thursday, September 22, 2022. Visit the PDA website to register.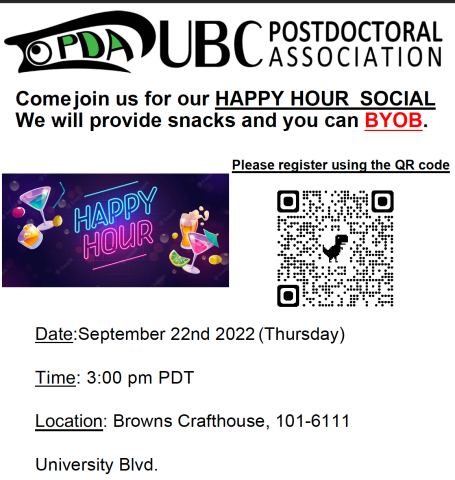 OTHER ON-CAMPUS EVENTS
If your faculty, department/unit or research group will be offering events for National Postdoc Appreciation Week, please let us know!