Project Financial Management
Date & Time
Tuesday, 17 September 2019 -

9:00am

to

12:30pm
Location
Thea Koerner House, 6371 Crescent Road
Organizer
Postdoctoral Fellows Office
The Project Financial Management workshop will focus on cost management, with specific emphasis on budget construction. At the end of the workshop, participants will have been introduced to the principles of cost management, definition of budget categories and budget templates.
Facilitator
Robyn Roscoe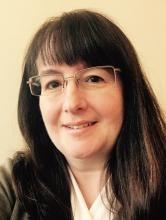 Robyn Roscoe is a certified Project Management Professional (PMP) with over 15 years of experience in the management of large health research projects, and nearly 25 years experience in project management in the scientific and technical fields. She is currently Director of Management and Administration for the BC Cancer Agency Genome Sciences Centre, responsible for project, finance and operations management. She previously worked in the oil & gas industry as a project manager, operations specialist and environmental manager. She holds a BSc from the University of Manitoba. 
Since 2004, Robyn has been delivering training workshops and presentations throughout Canada, reaching more than 2,000 trainees and professionals looking to develop and expand their management and leadership skills.
In 2016, Robyn received the Research Management Excellence Award from the Canadian Association of Research Administrators, and in 2017 she was awarded the CARA Innovation Award. These awards recognize exceptional creativity, innovative research management and outstanding contributions and dedication to the profession nationally and internationally.
In 2011, Robyn started Lyric Management, a consulting in research management and leadership training. Robyn is committed to expanding knowledge and interest in the field of research administration and contributing to excellence in research management in BC and Canada.
Registration
Update: This session is currently full. Those registering will be placed on the waitlist for this session.
Registration in this session is required, and is now open. Those successfully registered in this session will receive an email within one week of the workshop date.