The Best Candidate Wins (online)
Date & Time
Thursday, 23 July 2020 -

9:00am

to

4:00pm
Organizer
Postdoctoral Fellows Office
The Best Candidate Wins is a highly experiential workshop that will build your confidence and help you to:
Strategize on ways to get your foot in the door and deliver your pitch or get an interview
Practice pitching the value you provide to a potential "employer" in a telephone screening call and informal in-person setting;
Prepare for and successfully respond to questions in a simulated interview; and
Negotiate your compensation package once you are offered the position.
PRE-WORK
Pre-work is required for this session, and will be distributed by the PDFO in advance of the workshop date.
FACILITATOR
Dene Rossouw, Principal & Learning Coach, Possibil.com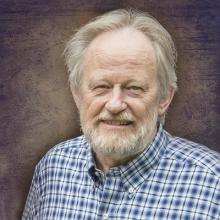 Dene is Principal and Learning Coach at team Possibil. He has facilitated hundreds of programs for various organizations in Africa and Canada and is known for his ability to demystify complexity and explain processes using transferable concepts and dynamic models.
Dene brings an eclectic background to the table: he's been a paratrooper and preacher and is currently a learning coach and wildlife photographer. Each experience has provided a rich backdrop to his approach to inviting possibility and building influence through the power of authentic dialogue, persuasive writing and compelling storytelling.
REGISTRATION
Registration in this session is required, and is now open. There are limited seats available in this session, and those successfully registered will receive an email within one week of the session date.
DELIVERY FORMAT
Due to the ongoing situation surrounding COVID-19, this session will be delivered online via Zoom. The following suggestions may help to improve the online experience:
Use headphones to reduce noise and avoid feedback between your mic and speaker.
Ensure that you are in a quiet location so that the audio does not get polluted with unwanted noise.
Keep your microphone on mute unless you are speaking during the session.
In case of technical problems, time for plugin downloads, etc., please attempt to log into the Zoom meeting 10-15 minutes before the start. You will be placed in the waiting room until the official start time.