Organizer
UBC Postdoctoral Association
The PDA is excited to announce that our popular 3 Minute Postdoc Slam is returning on August 12th from 2-5pm PDT. Register here!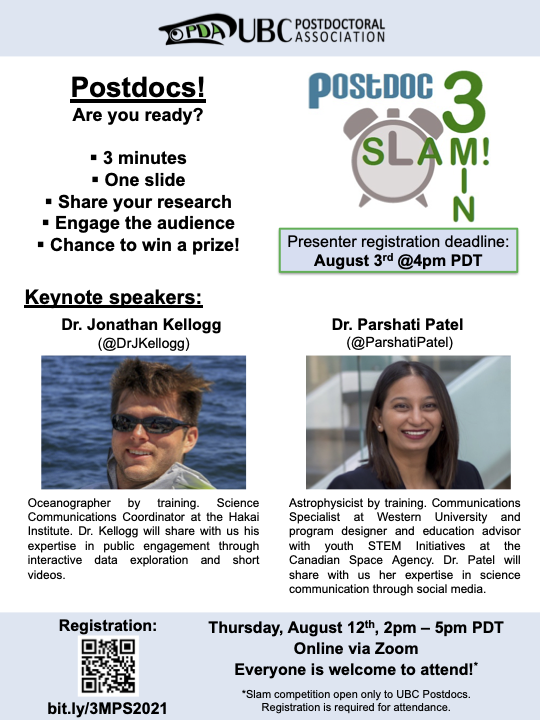 Want to practise your elevator pitch? You're in the right place!
Registration deadline to present: August 3rd at 4pm PDT.
Want to learn how to effectively communicate your science? Come learn from the experts (keynote speakers).
No deadline to sign up, but registration is required to attend the event
Please share with your colleagues and friends! Anyone is welcome to attend the event*.
*only UBC Postdocs and Research Associates are allowed to participate in the Slam competition.