Organizer
Postdoctoral Fellows Office
The immigration process can be complicated. This information session, followed by a question-and-answer period, is designed to provide attendees with general information about some of the pathways to Canadian Permanent Residency and citizenship. This session will discuss:
Economic Classes for Skilled Workers (Federal Skilled Worker Class, Federal Skilled Trades Class, Canadian Experience Class)
Temporary Residence to Permanent Residence Pathway
The Express Entry Processing System
The BC Provincial Nominee Program
Family Class
Start-Up Visa Class
Inadmissibilities
By the end of this info session, participants should have a clear idea about the next steps needed to obtain Canadian Permanent Residency and/or citizenship.
Please note that our facilitator is only able to provide general legal information, and cannot advise on case-specific questions. If one-on-one support is needed, postdocs are encouraged to make an appointment with one of the Regulated Canadian Immigration Consultants within the Housing and Relocation Services Office.
FACILITATOR
Marina Sedai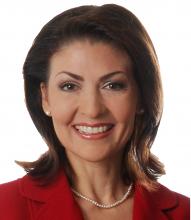 Marina Sedai is a Past National Chair for the Canadian Bar Association Immigration Section (2018-2019) and has been practicing exclusively immigration and citizenship law for 16 years.
Marina is the principal and owner of Sedai Law Office, a boutique immigration firm in Surrey, British Columbia. Her practice focuses on businesses, families, and individual clients with a variety of needs: temporary residence (students, workers, visitors) and permanent residence (economic and family classes primarily), employer compliance, citizenship, and overcoming criminal inadmissibility.
Marina's frequently writes and speaks for continuing legal education programs for the public and legal community, including the Canadian Bar Association Immigration Section (national and provincial) and the Continuing Legal Education Society of BC. From 2012-2014, she was an instructor at the University of British Columbia Certificate in Immigration: Laws, Policies, and Procedures teaching classes for economic immigration, inadmissibilities, and citizenship.
REGISTRATION
Registration in this session is required and is now open. Those successfully registered will receive an email within a week of the session date.
NO-SHOW PENALTY: If you register and do not attend or cancel after 3pm on the day before the event, it may affect your eligibility to join future events. To avoid this no-show penalty, please cancel by at least 3pm the day before the event by e-mailing postdoctoral.fellows@ubc.ca.
Accessibility
If you have a disability or medical condition that may affect your full participation in the event, please email postdoctoral.fellows@ubc.ca in advance of the event.
PDFO EVENT COMMUNITY AGREEMENT
The PDFO has created a community agreement for our events in order to foster an inclusive, welcoming, and respectful environment in which all event attendees feel safe and supported.
By participating in a PDFO event, we commit ourselves to:
Treating one another with kindness, courtesy and respect in all interactions;
Engaging in gracious, active listening and valuing others' opinions;
Not dominating discussions so that others can share during the session;
Ensuring that any potentially confidential or sensitive information shared as part of the session is not shared outside of the session;
Actively participating in the session; and
In online sessions, when possible and if comfortable sharing audio and/or video to create a greater sense of community and participation.
DELIVERY FORMAT
This session will be delivered online via Zoom. The following suggestions may help to improve the online experience:
Use headphones to reduce noise and avoid feedback between your mic and speaker.
Ensure that you are in a quiet location so that the audio does not get polluted with unwanted noise.
Keep your microphone on mute unless you are speaking during the session.
In case of technical problems, time for plugin downloads, etc., please attempt to log into the Zoom meeting 10-15 minutes before the start. You will be placed in the waiting room until the official start time.