Project Management (2 Days)
Date & Time
Wednesday, 26 October 2016 - 9:00am

to

Thursday, 27 October 2016 - 5:00pm
Location
Thea Koerner House
Organizer
Postdoctoral Fellows Office
Synopsis
This intensive facilitated workshop will cover the five phases of project management – from initiation to closing. Participants will work in small teams (4-6 people per team) to develop a project, starting with strategic question, through scope planning, stakeholder identification, schedule construction, team development and project execution. Basics of communication management will also be covered. This workshop is highly interactive, and aimed to enable participants to put concepts into practice quickly and effectively.
Learning Outcomes:
Teams of approximately 4-6 people each will be formed on the first morning and will work together throughout the two-day session.  This will enable the participants to enhance their learning from each other, to experience the development of a strong team, and to develop a model of the culture that they will want to create in their projects. Teams will define a project and develop a full plan for that project over the session. At the end of the session, each team will present their project and management plan.
Day 1:
Principles of project management – philosophy, life cycle, elements, priorities
Getting started – project initiation
Defining expectations and identifying stakeholders
Risk assessment and management
Objectives and deliverables
Project team management – life cycle, decision making, conflict management
Day 2:
Schedule development
Effective communications
Metrics and progress management
Change management
Project close-out
FACILITATOR
Robyn Roscoe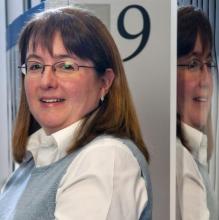 Robyn Roscoe is a certified Project Management Professional (PMP) with 15 years of experience in the management of large health research projects, and over 20 years experience in project management in the scientific and technical fields. She is currently Director of Management and Administration for the BC Cancer Agency Genome Sciences Centre (GSC), responsible for project, finance and operations management. Robyn has previously worked in the environment sector and oil & gas industry as a project manager, operations specialist and environmental manager. She holds a BSc from the University of Manitoba. 
Since 2004, Robyn has been delivering training workshops and presentations throughout British Columbia, reaching nearly 2,000 trainees and professionals looking to develop and expand their management and leadership skills.
In 2011, Robyn started Lyric Management, her own consulting company delivering project management training, event management and career consulting services.
In 2016, Robyn was the recipient of the Research Management Excellence Award from the Canadian Association of Research Administrators.
Robyn is committed to expanding knowledge and interest in the field of research project management, and to enabling scientific communications and knowledge transfer through the delivery of excellent workshops and conference events.  
REGISTRATION
Registration is required, and is now open. Please note that this is a two-day workshop (9:00 AM - 5:00 PM on Wednesday, October 26 and Thursday, October 27, 2016) and participants must commit to attending both days to register.
Registration is limited to currently-appointed UBC postdocs, and interested registrants will be confirmed on a first-come first-served basis. Those successfully registered will receive a confirmation email from the PDFO one week prior to the workshop. All cancellations must be received no later than 24 hours in advance of the workshop.
*** Lunch will not be provided as part of this session. ***