Project Financial Management (Budgeting Basics)
Date & Time
Thursday, 3 November 2016 -

8:30am

to

12:00pm
Location
GSS Ballroom, Thea Koerner House, Graduate Student Centre, 6371 Crescent Road, UBC, Point Grey campus
Organizer
Postdoctoral Fellows Office
The Project Financial Management workshop will focus on cost management, with specific emphasis on budget construction. At the end of the workshop, participants will have been introduced to the principles of cost management, definition of budget categories and budget templates.
Facilitator
Robyn Roscoe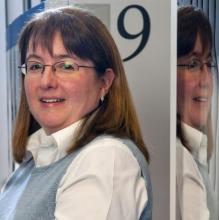 Robyn Roscoe is a certified Project Management Professional (PMP) with 15 years of experience in the management of large health research projects, and over 20 years experience in project management in the scientific and technical fields. She is currently Director of Management and Administration for the BC Cancer Agency Genome Sciences Centre (GSC), responsible for project, finance and operations management. Robyn has previously worked in the environment sector and oil & gas industry as a project manager, operations specialist and environmental manager. She holds a BSc from the University of Manitoba. 
Since 2004, Robyn has been delivering training workshops and presentations throughout British Columbia, reaching nearly 2,000 trainees and professionals looking to develop and expand their management and leadership skills.
In 2011, Robyn started Lyric Management, her own consulting company delivering project management training, event management and career consulting services.
In 2016, Robyn was the recipient of the Research Management Excellence Award from the Canadian Association of Research Administrators.
Robyn is committed to expanding knowledge and interest in the field of research project management, and to enabling scientific communications and knowledge transfer through the delivery of excellent workshops and conference events.  
Registration
Registration is required, and is now open. Registration is limited to currently-appointed UBC postdocs, and interested registrants will be confirmed on a first-come first-served basis. Those successfully registered will receive a confirmation email from the PDFO one week prior to the workshop. All cancellations must be received no later than 24 hours in advance of the workshop.