Practical Tips for Growing Your Network
Date & Time
Thursday, 18 January 2018 -

9:30am

to

12:00pm
Location
UBC - Point Grey Campus
Organizer
Postdoctoral Fellows Office, Graduate Pathways to Success, and Mitacs
This session is being offered in collaboration with MITACS Training (formerly Mitacs Step). Mitacs Training provides professional development training to advanced degree graduates, supplementing their education and research experience with the tools necessary to succeed in today's workforce.
Format: Online and in-person workshop
Access: Multi-day (Can be accessed and completed any time during the workshop's start and end date)
Description
Get the knowledge you need to build your network! Your time at graduate school/during your post doctoral fellowship will be filled with opportunities to make connections in and outside of your field. This short online and in-person workshop with Dr. Jennifer Gardy will give you the information you'll need to make the most of each opportunity.
Building a strong personal and professional network may be one of the single most important things you can do for your career.  Learn how to plan, prepare, build and foster your network and watch opportunities unfold in front of you.
Learning outcomes:
At the end of the session, you will:
Have learned the importance of building a strong network
Techniques on tapping into the existing network around you
Have learned practical tips on identifying and planning networking opportunities
Learn to strategically prepare for an upcoming event
Have a better understanding of social networking tools available and tips on how and when to use them
Prerequisites
This workshop involves online pre-work that is estimated to take between 1-2 hours to complete. By registering in this workshop, you agree to complete the online pre-work by end of day on Wednesday, January 17, 2018. Additional information about the pre-work will be provided upon confirmation of registration. 
Facilitator
Dr. Jennifer Gardy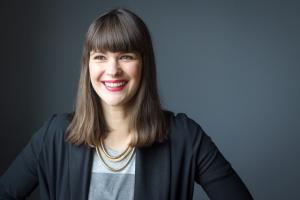 Dr. Jennifer Gardy has been working with Mitacs Step since the inception of the program in 2008. Dr. Gardy leads BCCDC's Genome Research Laboratory and is an Adjunct Professor in the Department of Microbiology and Immunology at the University of British Columbia. She obtained her BSc in Cell Biology & Genetics from UBC in 2000 and completed her PhD at Simon Fraser University in 2006. She completed three years of postdoctoral training in the R.E.W. Hancock laboratory at UBC, using systems biology techniques to study the mammalian innate immune response and working on visualization tools to facilitate scientists' exploration of biological network data. Dr. Gardy joined BCCDC in 2009, where she works in the emerging field of genomic epidemiology, combining whole genome sequencing with both new and old epidemiological techniques to understand the origins, evolution, and transmission dynamics of outbreak organisms, including tuberculosis and influenza. She also leads BCCDC's Research Development Unit and is a member of several Research Advisory Councils, including the Womens' Health Research Institute, the Michael Smith Foundation for Health Research, and the Provincial Health Services Authority. She is also a passionate science communicator involved in a number of science media projects, including regular appearances on CBC Television's documentary series The Nature of Things.
Registration 
Registration in this session is now closed. If you are interested in attending, please contact the PDFO at postdoctoral.fellows@ubc.ca. Those successfully registered will receive an email from the PDFO within one week of the workshop date.
Graduate students, please register through the Graduate Pathways to Success Program.