A UBC medical researcher has developed a high-tech, non-invasive method that shows promise in the diagnosis of lower urinary tract infections (UTIs). The technology has far-reaching implications for those most at risk of UTIs, including children, the elderly and those with neurological conditions.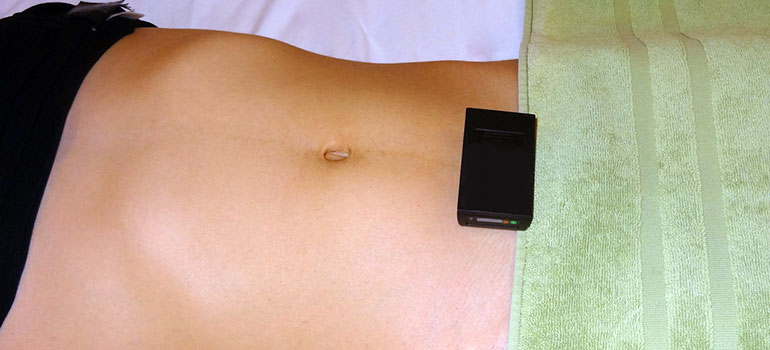 Dr. Babak Shadgan and his colleagues were able to diagnose UTI in 12 pediatric patients using a wireless, credit-card-sized optical device placed on the patient's abdomen for one minute. The device sends near-infrared beams of light to measure tissue oxygenation in the bladder wall.
By comparing these results with measurements from patients' thigh as a control site, researchers were able to determine when infections were present. The research was recently outlined in the Journal of Pediatric Urology.
"When the measurement over the bladder is significantly higher than the measurement on the control site, it may indicate the bladder is inflamed," said Shadgan, who is also a researcher with ICORD and Vancouver Coastal Health Research Institute.
The procedure is very different from the standard method of diagnosis, which involves collecting urine and testing it for the presence of bacteria — a costly procedure that can take up to 72 hours for definitive results, and that is not always practical in young children or patients with spinal cord injury.
To read more, visit news.ubc.ca