Join the audience at UBC's 3rd Annual 3-minute Postdoc Slam and find out!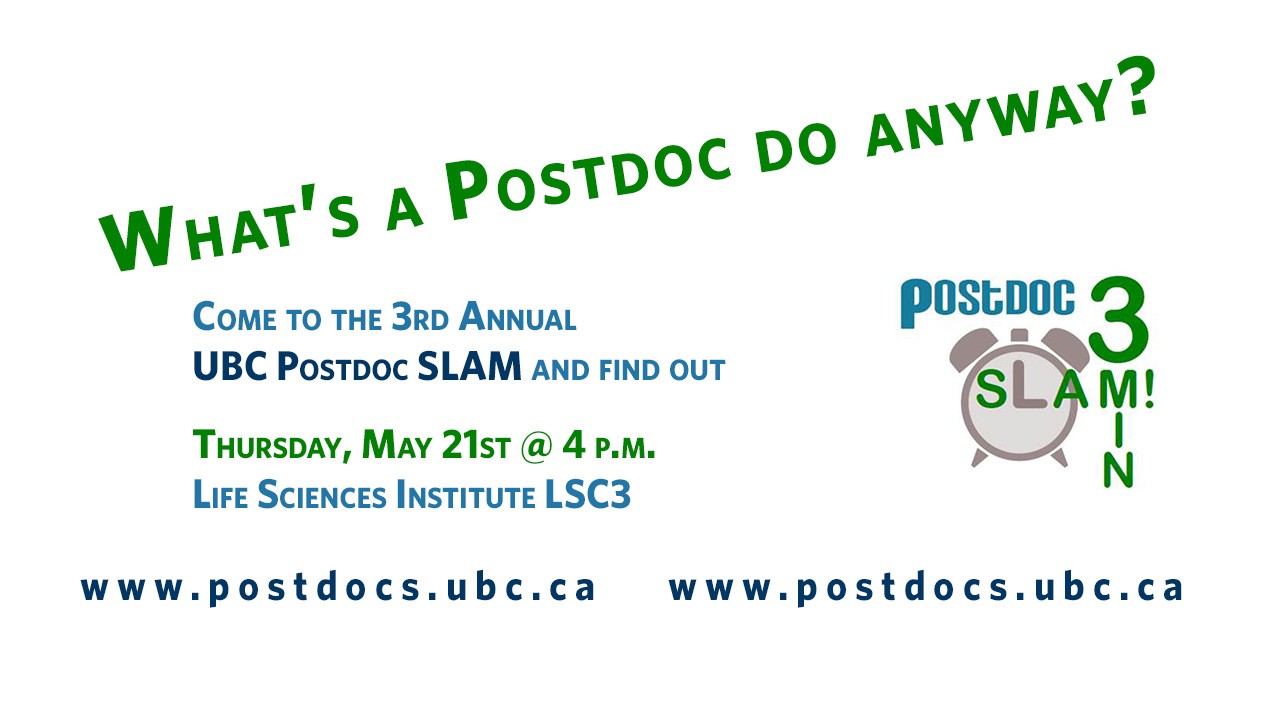 Held Thursday, May 21, 4-6 p.m. at the Life Sciences Institute Theatre (LSC3) a group of UBC's postdoctoral fellows will take to the stage with just 3 minutes and one slide to tell you about their research. These early career researchers will compete for your attention, prizes and bragging rights. Last year 10 presenters enlightened us on topics in forest sciences, electrical and computer engineering, sleep apnea, prostrate cancer, drug metabolizing enzymes, storm surges, spinal cord imagery, cosmology and more.
This year's lineup of presenters is still in the making (postdocs wanting to present should contact the PDA by May 7th http://blogs.ubc.ca/ubcpda ) but if previous events are anything to go by it is going to be a very inspirational and educational afternoon. If you think that a career in research might be for you, or just want to learn more about the wide range of research taken on here at UBC, please join us at 4 p.m. May 21st at LSC3.
More information for and about postdoctoral fellows at UBC can be found at postdocs.ubc.ca.
Or contact the Postdoctoral Fellows Office at postdoctoral.fellows@ubc.ca