Preparing for the Non-Academic Job Market
Date & Time
Tuesday, 28 January 2020 -

9:00am

to

11:30am
Location
Life Sciences Centre, UBC Vancouver, Point Grey Campus (Webcasting to additional locations)
Organizer
Faculty of Graduate and Postdoctoral Studies, Centre for Student Involvement and Careers
This session teaches you how to think about the non-academic job search, and how non-academic employers think about people with graduate training and about job applicants in general. It shows you how to prepare to conduct a non-academic job search, should you ever want or need to, and discusses the mechanics of a search. You should leave this session knowing how to conduct a non-academic job search on your own, including what to do in the immediate near term. Slide lecture with extensive Q&A, with an exercise on how to build a resume, a sample resume, and a slide list. The session will be recorded and made available for review.
Webcasting to: Diamond Healthcare Centre & UBC Okanagan
Facilitator
Dr. Anne Krook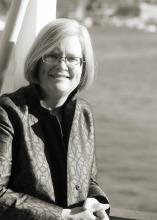 Dr. Anne Krook began her career as an assistant professor at the University of Michigan, Ann Arbor, where she taught for seven years before moving to Seattle. After a stint in restaurant bartending, she joined Amazon.com.  During thirteen years at the company, she held various roles in US  and international website development, program management, internal audit, and infrastructure. After that, she worked as VP of Operations at a startup, Mindbloom, and then as VP of Operations at Synapse, a product design engineering company.  In addition to her university consulting practice, she chairs the Board of Directors of Lambda Legal Defense and Education Fund, a nonprofit whose mission is to achieve full recognition of the civil rights of  LGBTQ+ people and everyone living with HIV.  
Registration Information
Registration in this session is required and Postdoctoral Fellows can register through the following link. Those successfully registered will receive an email within one week of the session date.
If you are a graduate student interested in attending this event, please register through the Graduate Pathways to Success Program.
Accessibility
If you have a disability or medical condition that may affect your full participation in the event, please email postdoctoral.fellows@ubc.ca or phone 604-827-5062 in advance of the event.