Immigration for Postdoctoral Fellows
Date & Time
Thursday, 16 January 2020 -

10:00am

to

12:00pm
Location
Thea Koerner House, Graduate Student Centre, 6371 Crescent Road, UBC, Point Grey campus
Organizer
Postdoctoral Fellows Office and Housing and Relocation Services Office
Canadian immigration can be complicated. Danielle Samuels and Vivian Becker from the Housing and Relocation services office are here to help answer questions you have about the immigration process in Canada. At this workshop we plan to answer the following questions:
Do I need a work permit?
How do I renew my work permit?
What about my spouse and children?
How do I get permanent residence?
How do I become a Canadian citizen?
FACILITATORS
Danielle Samuels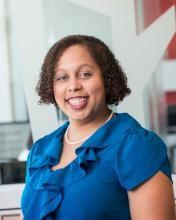 RCIC, Commissioner for Taking Affidavits
Danielle Samuels is the Relocation Manager for UBC. She manages immigration for all the relocating faculty and current staff members at UBC. She has over 7 years immigration experience in both the UK and Canada.
Vivian Becker
RCIC, Commissioner for Taking Affidavits
Vivian Becker is the Immigration Program Advisor for UBC. She advises Faculty and Staff on temporary residence, permanent residence, refusals and restoration of status. She has 8 years of immigration advising experience.
REGISTRATION
Registration in this session is required, and is now open. Those successfully registered in the session will receive an email within one week of the workshop date.