Design Your Life (online)
Date & Time
Wednesday, 10 June 2020 - 12:00pm

to

Friday, 12 June 2020 - 2:00pm
Organizer
Postdoctoral Fellows Office
What do you want out of life, at UBC and beyond? This interactive session draws on the principles of Design Thinking to help participants begin to orient their plans and philosophy regarding their career and professional life, and for locating career within life overall. We'll also use practical skills and exercises to develop tools for evaluating and investigating alternatives and choices. Our goal is for participants to leave the session able to see the years ahead as rich with potential for change and promise, and equipped with tools to tap into that potential.
SESSION DATES
This is a two-part session. Part one will be held on Wednesday, June 10 from 12:00 PM - 2:00 PM. Part two will be held on Friday, June 12, 2020 from 12:00 PM - 2:00 PM. Participants must attend part one in order to attend part two. 
Facilitator
Danielle Barkley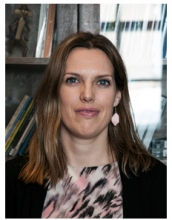 Danielle Barkley is a Career Educator who works with the Centre for Student Involvement and Careers to support graduate students at UBC. She completed her PhD in English literature at McGill University and has previous experience as a university instructor and writing consultant.
Registration Information
Registration in this session is required, and is now open. There are limited seats available in this session, and those successfully registered will receive an email within one week of the session date.
DELIVERY FORMAT
Due to the ongoing situation surrounding COVID-19, this session will be delivered online via Zoom. The following suggestions may help to improve the online experience:
Use headphones to reduce noise and avoid feedback between your mic and speaker.
Ensure that you are in a quiet location so that the audio does not get polluted with unwanted noise.
Keep your microphone on mute unless you are speaking during the session.
In case of technical problems, time for plugin downloads, etc., please attempt to log into the Zoom meeting 10-15 minutes before the start. You will be placed in the waiting room until the official start time.