NPAW 2020: Hot Lunch with Dr. Matthew Evenden, Associate Vice-President Research & Innovation
Date & Time
Monday, 21 September 2020 -

12:00pm

to

1:00pm
Organizer
Postdoctoral Fellows Office
In celebration of National Postdoc Appreciation Week, join Dr. Matthew Evenden, Associate Vice-President Research & Innovation, for a virtual hot lunch to network and discuss issues including finding your path, teaching online, equity, diversity and inclusion, and the job search in the post-COVID world.
This event is part of 2020 National Postdoc Appreciation Week. Click here for a list of all NPAW events!
Guest Speaker
Dr. Matthew Evenden, Associate Vice-President, Research & Innovation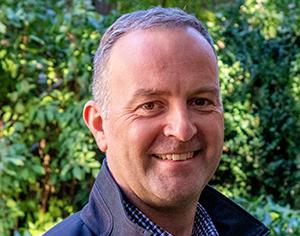 Matthew Evenden is a Professor of Geography and began his term as Associate Vice-President, Research and Innovation on October 1, 2019.
Raised on Vancouver's North Shore, Evenden earned his BA (Hons) (First Class) at Queen's University (1993) followed by an MA (1994) and PhD (2000) at York University. A specialist in environmental history and historical geography, he is the author of several books on hydro-electricity, fisheries and rivers, including the prize-winning Fish versus Power (Cambridge 2004), The River Returns (co-authored with Chris Armstrong and Viv Nelles) (MQUP 2009) and Allied Power (UTP 2015) on the growth of hydro-electricity in Canada during the Second World War.  For his scholarship and teaching, he has received the Rachel Carson Prize, the Clio Prize and the UBC Killam Teaching Prize. 
Evenden served as Associate Dean (Research and Graduate Studies) in the Faculty of Arts (2015-2019), and Chair of Canadian Studies (2011-2015). He was also a founding executive member of the SSHRC-funded Network in Canadian History and Environment/ Nouvelle initiative candienne en histoire de l'environnement (NICHE).
Registration
Registration in this session is required and is now open. Those successfully registered will receive an email within one week of the session date.
Accessibility
If you have a disability or medical condition that may affect your full participation in the event, please email postdoctoral.fellows@ubc.ca in advance of the event.
DELIVERY FORMAT
Due to the ongoing situation surrounding COVID-19, this session will be delivered online via Zoom. The following suggestions may help to improve the online experience:
Use headphones to reduce noise and avoid feedback between your mic and speaker.
Ensure that you are in a quiet location so that the audio does not get polluted with unwanted noise.
Keep your microphone on mute unless you are speaking during the session.
In case of technical problems, time for plugin downloads, etc., please attempt to log into the Zoom meeting 10-15 minutes before the start. You will be placed in the waiting room until the official start time.