COVID-19 and its Impact on the Labour Market (Online) (POSTPONED)
Date & Time
Wednesday, 7 October 2020 -

9:00am

to

10:30am
Organizer
Postdoctoral Fellows Office
Update September 24, 2020: This session has been postponed. A new date will be posted once finalized.
The COVID-19 crisis has led to great uncertainty around the job market and the availability of work for advanced degree holders from across multiple sectors. Join Pedro Antunes, Chief Economist for the Conference Board of Canada, for a webinar on the current state of the labour market in Canada and beyond and how COVID-19 may continue to impact the labour market and economy in the weeks, months and years to come.
Guest Speaker
Pedro Antunes, Chief Economist, The Conference Board of Canada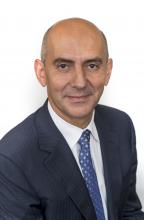 Pedro Antunes is the thought leader and spokesperson for the Conference Board's suite of economic forecast products, as well as other reports and economic indicators that relate to Canada and its regions. Mr. Antunes has provided expert testimony before parliamentary committees. He makes numerous presentations on economic topics and dialogues with Canadian leaders, the public and media about issues important to Canada.
Mr. Antunes joined the Conference Board in 1991 after working with the Canadian Forecasting Group at the Bank of Canada. In addition to his contribution to regular forecast products, Mr. Antunes led research on the impact of demographic change on the financial sustainability of public health care, productivity and other issues affecting the long-term economic growth for Canada and its provinces. He also worked on several international projects, helping decision-makers in Tunisia, Morocco, Jordan and Ukraine develop appropriate forecasting and policy analysis tools.
Pedro is fluent in both official languages. He is married with one son and enjoys hikes with his dog and playing soccer.
Mr. Antunes holds an M.A. (Economics) from Queen's University and a B.A. (Honours Economics) from Bishop's University.
Registration
Update September 24, 2020: This session has been postponed. A new date will be posted once finalized.
Registration in this session is required. Those successfully registered will receive an email within one week of the session date.
Accessibility
If you have a disability or medical condition that may affect your full participation in the event, please email postdoctoral.fellows@ubc.ca in advance of the event.
DELIVERY FORMAT
Due to the ongoing situation surrounding COVID-19, this session will be delivered online via Zoom. The following suggestions may help to improve the online experience:
Use headphones to reduce noise and avoid feedback between your mic and speaker.
Ensure that you are in a quiet location so that the audio does not get polluted with unwanted noise.
Keep your microphone on mute unless you are speaking during the session.
In case of technical problems, time for plugin downloads, etc., please attempt to log into the Zoom meeting 10-15 minutes before the start. You will be placed in the waiting room until the official start time.