Organizer
Postdoctoral Fellows Office
Your Academic CV is a key part of many job and grant applications and as your academic "life story" is a vital tool for researchers at any stage of their academic career. Over time, your CV will continue to grow in length and complexity; however, subtle organizational and design elements can support readability.
This webinar will discuss the essential considerations for your CV, review the Canadian Common CV system, and touch on the basics of writing teaching philosophies and personal statements. Participants should leave this session feeling better equipped to build and maintain their CVs.
This session will be preceded by a webinar on Rocking Your Resume: Translating Your Research to an Industry Environment.
This event is part of 2021 National Postdoc Appreciation Week. Click here for a list of all NPAW events!
FACILITATOR
Dr. Roberta Borden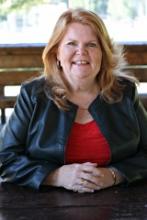 Dr. Roberta Borgen (Neault), CCC, CCDP, GCDFi, is President of Life Strategies Ltd., Project Director with the Canadian Career Development Foundation, and President of the Counsellor Educators Chapter of the Canadian Counselling and Psychotherapy Association. An award-winning career management specialist with almost four decades of relevant experience in counselling, coaching, consulting, training, curriculum design, research, and writing, Roberta recently retired as Associate Dean of the Faculty of Behavioural Sciences for Yorkville University and served on Team Canada for the 2017 International Symposium on Career Development and Public Policy in Korea. She is the recipient of the BC Career Development Association's Mentor of the Year Award, the National Employment Counseling Association's Professional Development Award, the Canadian Career Development Foundation's prestigious Stu Conger Award for Leadership in Career Counselling and Career Development in Canada, and the Gold Medal and Diamond Pin for Leadership in Career Development. She was recently awarded an honourary membership with the Career Development Association of Alberta and, on behalf of the Life Strategies team, received the Outstanding Educator of Career Professionals award from the Asia Pacific Career Development Association.
Registration
Registration in this session is required, and is now open. Those successfully registered will receive a registration confirmation within one week of the session date.
NO-SHOW PENALTY: If you register and do not attend or cancel after 3pm on the day before the event, it may affect your eligibility to join future events. To avoid this no-show penalty, please cancel by at least 3pm the day before the event by e-mailing postdoctoral.fellows@ubc.ca.
Accessibility
If you have a disability or medical condition that may affect your full participation in the event, please email postdoctoral.fellows@ubc.ca in advance of the event.
PDFO EVENT COMMUNITY AGREEMENT
The PDFO has created a community agreement for our events in order to foster an inclusive, welcoming, and respectful environment in which all event attendees feel safe and supported.
By participating in a PDFO event, we commit ourselves to:
Treating one another with kindness, courtesy and respect in all interactions;
Engaging in gracious, active listening and valuing others' opinions;
Not dominating discussions so that others can share during the session;
Ensuring that any potentially confidential or sensitive information shared as part of the session is not shared outside of the session;
Actively participating in the session; and
In online sessions, when possible and if comfortable sharing audio and/or video to create a greater sense of community and participation.
DELIVERY FORMAT
This panel will be delivered online via Zoom. The following suggestions may help to improve the online experience:
Use headphones to reduce noise and avoid feedback between your mic and speaker.
Ensure that you are in a quiet location so that the audio does not get polluted with unwanted noise.
Keep your microphone on mute unless you are speaking during the session.
In case of technical problems, time for plugin downloads, etc., please attempt to log into the Zoom meeting 10-15 minutes before the start. You will be placed in the waiting room until the official start time.