Organizer
Postdoctoral Fellows Office
Update - As of November 23, 2021, this session has been cancelled. Those who have registered in this session will be contacted directly.
What does it mean to be resilient? How do you cope with challenging times?
The idea of resilience is one of increasing importance, especially in these challenging and uncertain times of COVID-19. It is foundational to engaging effectively with stress, as well as to enhancing our capacity to both cope with and recover from personal and professional challenges. More importantly, resilience is a key component in maintaining wellbeing. The good news is that resilience is not only something we already possess but something that can be strengthened through the application of evidence-informed practices. This interactive session will:
Encourage dialogue on postdoctoral mental health,
Look at the definition of resilience,
Identify the importance of resilience, and
Share strategies and resources for strengthening resilience.
Facilitator
Crystal Hutchinson, Workplace Wellbeing Practices and Learning Consultant, UBC Human Resources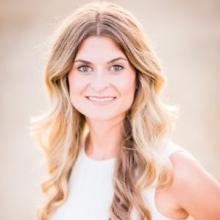 Crystal Hutchinson is an educator and transformative learning enthusiast currently working in the field of health promotion.
She has successfully completed a Masters Degree in Health Education as well as an Undergraduate Degree in Education with a focus on Indigenous Perspectives and Aboriginal Education.
Crystal became especially passionate about health education and health promotion over the course of her elementary and secondary school teaching experiences, which demonstrated to her the inextricable connection between health and ones ability to learn. Working specifically with vulnerable student populations motivated her to research socially influenced health challenges and their effects on student learning potential and academic success. This passion continued to develop throughout her work as a Research Assistant, helping administer student assessments for "Healthy Buddies" a health education initiative funded by BC Children's Hospital.
Her strengths lie in program development and her special interests revolve around socio-emotional well-being. Throughout her graduate degree she examined how to support a healthy learning environment through the facilitation of contemplative practices and attunement which connect to the overall well-being of both students and teachers. Crystal believes that both deep-level learning and joy are grounded in the development of meaningful connections with others thus, she hopes to continue to positively impact society to this end.
REGISTRATION
As of November 23, 2021, this session has been cancelled.
Those successfully registered will receive a registration confirmation within one week of the session date.
NO-SHOW PENALTY: If you register and do not attend or cancel after 3pm on the day before the event, it may affect your eligibility to join future events. To avoid this no-show penalty, please cancel by at least 3pm the day before the event by e-mailing postdoctoral.fellows@ubc.ca.
Accessibility
If you have a disability or medical condition that may affect your full participation in the event, please email postdoctoral.fellows@ubc.ca in advance of the event.
DELIVERY FORMAT
Due to the ongoing situation surrounding COVID-19, this session will be delivered online via Zoom. The following suggestions may help to improve the online experience:
Use headphones to reduce noise and avoid feedback between your mic and speaker.
Ensure that you are in a quiet location so that the audio does not get polluted with unwanted noise.
Keep your microphone on mute unless you are speaking during the session.
In case of technical problems, time for plugin downloads, etc., please attempt to log into the Zoom meeting 10-15 minutes before the start. You will be placed in the waiting room until the official start time.