Exploring Mitacs Programs: Mitacs Elevate Postdoctoral Fellowship
Date & Time
Monday, 6 June 2016 -

10:00am

to

12:00pm
Location
Thea Koerner House - 6371 Crescent Road V6T 1Z2
Organizer
Postdoctoral Fellows Office, Graduate Pathways to Success, Mitacs
Mitacs Elevate is a two-year training program for postdoctoral fellows, in which participants lead and undertake an industrially relevant research project. During this time, fellows receive experiential training in R&D directly through their industry-academic research collaboration and leadership training and business acumen through the program's training curriculum. With a suite of skills development workshops and activities unique to Mitacs Elevate, fellows learn about communication, leadership & management and other critical business skills relevant to research management careers in academia and industry. These training opportunities complement fellows' specialized expertise and ensure they are ready to lead large-scale research projects throughout their careers. This session is to provide interested candidates more information on how to better prepare for the Elevate competition.
Facilitator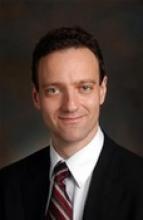 Dr. Laurence Meadows received his B.A. in Biochemistry from Oxford University and his Ph.D. from McGill University (Department of Neurology & Neurosurgery), during which he examined the properties of abnormal voltage-gated sodium channels and their effects on epilepsy. He subsequently spent 4 years as a postdoctoral fellow at the University of Michigan (Department of Pharmacology) where he continued his research on sodium channels before joining MITACS in February, 2006 as a Business Development Director.
Registration
Registration in this workshop is required, and is now open. Successfully registered postdocs will receive a confirmation email within one week of the workshop date.