Edmond Kwan is a Killam Postdoctoral Research Fellowship recipient who is researching plasma DNA profiling to identify genomic drivers of treatment resistance in metastatic hormone-sensitive prostate cancer.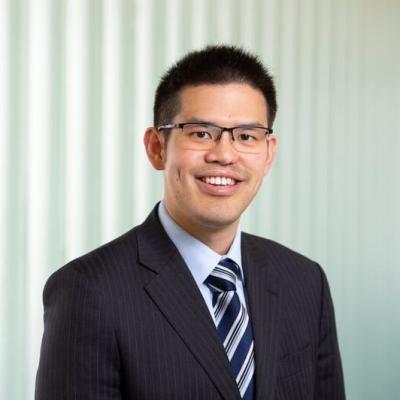 Research location
Vancouver Prostate Centre
Department
Department of Urologic Sciences
Supervisor(s)
Alexander Wyatt
Scientific research has the greatest impact when we can take amazing ideas from the laboratory and take them to the patient's bedside, directly impacting how we look after them.
Research topic
Plasma DNA profiling to identify genomic drivers of treatment resistance in metastatic hormone-sensitive prostate cancer
Research Description
Metastatic hormone-sensitive prostate cancer (mHSPC) is a form of prostate cancer that has spread to other parts of the body, but the tumour cells are still susceptible to testosterone suppression therapy. In the last decade, there has been a rapid expansion in new hormonal treatments available for mHSPC. Despite these advances, not everyone benefits, and nearly all patients inevitably develop resistance to treatment. In recent years, interest in using circulating tumour DNA (ctDNA) detected in the blood of patients with prostate cancer to predict who will and will not benefit from certain treatments has grown dramatically. In this project, we will use a custom-designed laboratory test developed at the University of British Columbia to analyze ctDNA in over 1400 blood samples taken from patients receiving hormonal treatments for mHSPC. Our aim is to identify DNA abnormalities in the blood that will help determine which patients are most likely to benefit from these promising hormonal therapies, and which patients need alternative strategies to best treat their prostate cancer. Choosing the right treatment for the right patient will hopefully lead to improved longevity and quality of life for patients with advanced prostate cancer.
Why did you decide to pursue a postdoctoral fellowship at UBC? Did you consider other opportunities?
Australia (where I'm from) is a challenging place to be a early career researcher. We are geographically isolated, there are fewer sources of non-governmental funding, and the cost of conducting research (particularly clinical research) can be inextricably high. For these reasons, I wasn't exactly rushing to jump into a Faculty position after my MD/PhD. Instead, I wanted to spend a few years overseas as a postdoc, gaining experience honing my research skills whilst seeing a bit of the rest of the world. They say you should pick the city before the institution. Lucky for me Vancouver is not only a beautiful place to live, but also a leader in medical research. The Vancouver Prostate Centre is considered one of the strongest academic centres for urologic cancer research in the world. Given my professional role as a genitourinary medical oncologist with an interest in translational research, and my love for the great outdoors, UBC was hands-down the most attractive choice.
What specifically attracted you to your research group?
My PhD focused on the analysis of nucleic acids (DNA/RNA) in the blood to predict prognosis and treatment benefit in men with advanced prostate cancer. The Wyatt Laboratory team at UBC is considered one of the earliest pioneers in this area of research, contributing countless seminal pieces of work to the field. An opportunity to learn from some of the brightest minds in the field was an opportunity I just couldn't pass up!
What advice do you have for new postdoctoral fellows?
Try not to be too hard on yourself and stop being in a rush to experience tangible results and progress. Remember what it was like in the first 6-12 months of your PhD. You felt like you were peddling so hard but not really making any meaningful progress. So many things were unfamiliar to you, and at times I'm sure it felt like the task of completing your PhD thesis was insurmountable. But you overcame all those challenges to get to where you are today. You are now beginning a new chapter, and in many ways, you will feel just as uncomfortable as you did in the first part of your PhD. Even if your PhD topic overlaps significantly with your postdoctoral work, realise that your position now requires you to be a leader in the lab. Don't know how to be an effective teacher? You better learn quickly. Can't quite figure out how to inspire and get the best out of the colleagues around you? That needs to change too. Just like you did during your PhD, take one small step at a time, make a teeny bit of progress each day/week, and you will look up one day and be astonished about how far you have come.
What is the most enjoyable aspect of your postdoctoral fellowship?
Moving to new city for my postdoctoral fellowship has been a very cool experience. I have enjoyed meeting new friends, learning to work in a fresh unfamiliar environment and having an entirely new city to explore! I am currently not participating in any clinical work either, so it has been rewarding being able to focus 100% on research. Finally, I have loved what the Canadian weather has thrown up in just the first six months of me arriving. I caught the last few weeks of the beautiful Canadian summer, witnessed the stunning Fall colours and now experiencing what seems like endless days of torrential rain. Looking forward to learning how to ski in the upcoming snow season!
What does receiving this award mean for your career?
The Killam Postdoctoral Fellowship was instrumental in providing the support I needed to move to the other side of the world in the middle of global pandemic. I know many researchers who have had to shelve their plans for overseas fellowships (sometimes indefinitely) due to all the uncertainty of the pandemic. The support of the Killam Foundation represents a critical lifeline to continue pursuing my passion for contributing to scientific research that aims to improve the lives of the patients that I look after.