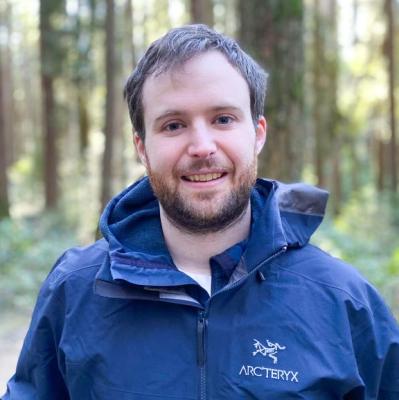 Department
Forest Resources Management
Supervisor(s)
Shannon Hagerman and Robert Kozak
Research topic
Climate change adaptation and mitigation in the context of natural resources management and policy
Research Description
Multidisciplinary by training, my research interests are varied and encompass a large array of multidisciplinary topics at the intersections between social and natural sciences. As a postdoctoral researcher at UBC, I am involved in three main core research programs. First, I am leading a study with the purpose of assessing the outcomes achieved under funding by the Wildlife Conservation Society's Climate Adaptation Fund—101 conservation projects, to date, across 40 different states in the United States—to determine the characteristics of innovative adaptation approaches that prove most likely to be successful, or lead to certain challenges. Second, I am involved in a research project aimed at evaluating the ecological, economic and social implications of innovative forest management strategies (e.g., assisted migration, seed selection through genetic information) aimed at climate change adaptation in Canada's forests. Through the use of innovative methodologies, I explore the general public and stakeholders' perceptions on the potential risks and benefits associated with these adaptive forest management strategies. Third, I am developing a collaborative research initiative between researchers from UBC and the Autonomous University of Mexico aimed at analysing the opportunities and barriers faced by community forest enterprises of Central Mexico when scaling-up.
Why did you decide to pursue a postdoctoral fellowship at UBC? Did you consider other opportunities?
UBC offers a fantastic work environment, and I knew from past experience that the Faculty of Forestry at UBC offered outstanding research opportunities. Pursuing a postdoctoral fellowship allowed me to join an amazing group of scholars and carry out innovative multidisciplinary research on climate change and natural resources management.
What specifically attracted you to your research group?
The amazing people that form my research group is the main reason why I decided to pursue a postdoctoral fellow at UBC. It is led by two outstanding and supportive advisors and mentors, Drs Shannon Hagerman and Rob Kozak, who brought together exceptionally talented students and amazing collaborators. Our research interests and philosophy are directly in line, and I knew that I would have countless opportunities to grow professionally and personally.
What advice do you have for new postdoctoral fellows?
A postdoctoral fellowship is, by nature, a transition period. However, it also represents a unique period when early-stage researchers have enough accumulated experience, flexibility and freedom to concentrate fully on research and professional development. I would recommend enjoying every minute of their time as postdoctoral fellows and taking advantage of all the opportunities offered at UBC and beyond. They are fortunate to join such an intellectually-stimulating and vibrant research and teaching environment in such a beautiful city and region. The time spent as a postdoctoral fellow also offers limitless opportunities to create new collaborations that will last for the rest of one's academic career.
What do you like to do for fun?
I like to explore beautiful places around BC and the world with my family, which include my wife Nancy and our beautiful 18-month-old daughter, Olivia. And most of the time, our puppy Moka joins the fun!
What is the most enjoyable aspect of your postdoctoral fellowship?
Having the freedom, flexibility and resources to explore fascinating and policy-relevant research questions.
What does receiving this award mean for your career?
Receiving a Killam award is a fantastic opportunity for emerging scholars. I am really honoured, particularly considering the quality of the postdoctoral fellows at UBC. Receiving this award confirmed the change that I have to work with such an amazing and supportive group of advisors, mentors and colleagues. It also strengthened my conviction that multidisciplinary research is extremely important and increasingly valued in the academic community. Receiving this award provided me with much-needed motivation and confidence to continue exploring policy-relevant multidisciplinary research.
What do you think the next step in your career will be?
I believe this is a question that most early career researchers are asking themselves. The honest answer is that I am not sure what the next step in my career will be. Still, I hope it will provide me with the same opportunities to carry out meaningful and policy-relevant research on climate changeone of the most pressing issue of our time.