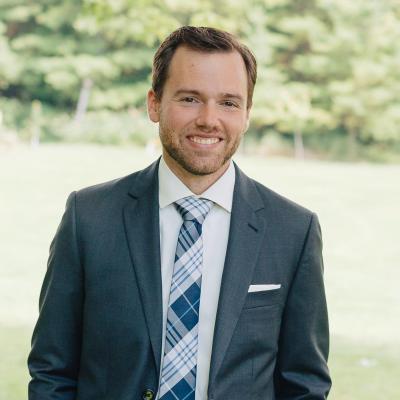 Department
Civil Engineering
Supervisor(s)
Gregory Lawrence
Research topic
Mixing Theory, Limnology, Penetrative Convection
Research Description
Northern lakes are typically ice-covered during the Winter months. This solid surface limits the amount of mixing produced by wind above the lake, leading to the long-standing understanding that lakes are mostly inactive during the ice-covered period. Recent work has challenged this understanding and has highlighted the importance of under-ice convection to the large-scale temperature changes that occur during the winter months. This project proposes to apply a fundamental fluid mechanics approach to understand the convective processes occurring under the ice.
Why did you decide to pursue a postdoctoral fellowship at UBC? Did you consider other opportunities?
UBC has many of the world's leading experts on seasonally ice-covered lakes.
What advice do you have for new postdoctoral fellows?
Take advantage of the opportunity to pursue different research topics apart from you doctoral thesis.
What do you like to do for fun?
Hiking, Board games, and Biking
What is the most enjoyable aspect of your postdoctoral fellowship?
What are the biggest challenges you have faced, or anticipate facing, in your career?
Developing a novel research project without the guidance of a PhD supervisor is challenging.
What in your life or career has prepared you for this position?
My independence and ambition enabled me to successfully develop the skills necessary to succeed.
What does receiving this award mean for your career?
This award will provide me with the support and resources to successfully pursue an academic career. In particular, this award will enable me to interact with the larger academic community in a meaningful and constructive way.
What do you think the next step in your career will be?
I will continue to purse research in fluid mechanics in an academic environment.