2020 Killam Postdoctoral Research Fellowship recipient Jennifer Hinnell is researching linguistic patterns in speech and the body in a variety of media genres.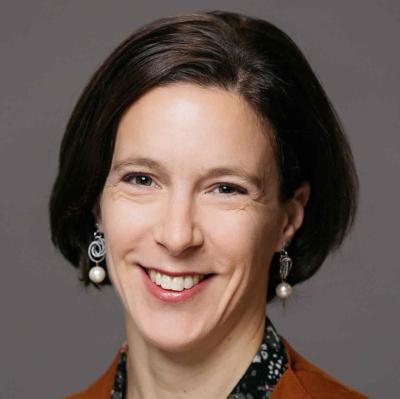 Research location
UBC Vancouver Campus
Department
English Language and Literatures
Supervisor(s)
Dr. Barbara Dancygier
Research topic
Multimodal meaning construction of post-truth discourse
Research Description
I explore linguistic patterns in speech and the body in a variety of media genres, focusing on how people assert, negate, and reject beliefs, all of which are central to the linguistic expression of stance and lie at the core of the post-truth phenomenon. By including the body as part of the linguistic signal and looking across a variety of genres, we hope to gain a fuller understanding of how speakers deploy different modalities and genres to build the stances that characterize the post-truth phenomena in public discourse.
Why did you decide to pursue a postdoctoral fellowship at UBC? Did you consider other opportunities?
UBC is an exceptional research institution in a beautiful city (that happens to be my hometown of sorts). I'm excited to be part of such an invigorating research environment.
What specifically attracted you to your research group?
My supervisor is an exceptional linguist and mentor. I'm delighted to be able to work with her. As a linguist who works with multimodal data, I was also captivated by the opportunity to connect with researchers outside of the department. Initiatives such as the UBC Language Sciences initiative and DFP (Designing for People) research network were also very appealing. 
What advice do you have for new postdoctoral fellows?
I'm not sure yet - I'm only 4 weeks in!
What do you like to do for fun?
Anything self-propelled and outside - biking and cross country skiing are certainly at the top of the list.
What is the most enjoyable aspect of your postdoctoral fellowship?
Well, I've just started, but the things that I hope will be most enjoyable are moving my research program forward, broadening our understanding of how language, types of media, and gesture work together. And on the application side, I'm really hoping to create new collaborations across departments at UBC to look at how my research can impact current work, for example in human/computer interaction. 
What are the biggest challenges you have faced, or anticipate facing, in your career?
I love research and the constant pursuit of knowledge through collaborations. The toughest part will certainly be finding my way to a permanent academic position, as these are in such short supply these days.
What does receiving this award mean for your career?
Being a Killam Postdoctoral Fellow will provide me the space to really focus on research for the next two years, which is such an important part of career progression in the academic world.