2020 Killam Postdoctoral Research Fellowship and 2022 Killam Postdoctoral Research Prize recipient Julia Kreiner investigates the adaptive mechanisms and rates by which native plant populations evolve in response to changing environments.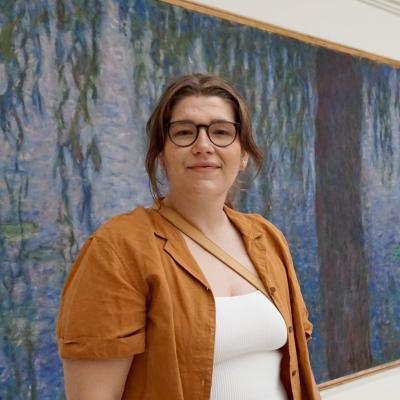 Research location
Biodiversity Research Centre
Supervisor(s)
Loren Reiseberg & Sally Otto
Research topic
The temporal dynamics of plant adaptation to changing environments
Research Description
My research investigates the adaptive mechanisms and rates by which native plant populations evolve in response to changing environments. I have focused on agricultural weeds as they provide powerful and pressing examples of organisms that have rapidly changed in response to human-mediated landscape conversion and intensification of cropping practices. By collecting and analyzing genomic data from historical and modern plant populations spanning over 200 years, we are able to directly observe the timescale of key evolutionary processes that have driven native populations to become invasive agricultural weeds, the ecological and economic consequences of which are significant. By understanding these processes, my research aims to inform the development of sustainable agricultural practices and provide critical insights into the evolution of plant populations under human-mediated environmental change.
Why did you decide to pursue a postdoctoral fellowship at UBC? Did you consider other opportunities?
UBC was my top choice for postdoctoral research. It is one of the foremost research institutes in Canada, and the Biodiversity Research Center offers a highly integrative environment between research in ecology and evolutionary biology. I'm excited to collaborate with leaders in my research fields, while being surrounded by some of the most exquisite biological scenery in the world.
What specifically attracted you to your research group?
My goals for my postdoc were to gain expertise in cutting genomic technologies and integrate theoretical approaches to dissect the evolutionary processes underlying genomic patterns. Joining Loren Rieseberg and Sally Otto's groups at UBC were the ideal place to accomplish these goals, and in doing so I was privileged to become apart of a supportive and engaging community.
What advice do you have for new postdoctoral fellows?
In a lot of ways a postdoctoral fellowship is a real balancing act between current and future research goals. Don't forget your love of science, to enjoy the moment, and to take care of yourself!
What do you like to do for fun?
It's been amazing living in Vancouver. I've been loving weekday trips to North shore to ski at Cypress & Seymour, weekends up at Whistler, and hiking and swimming in the summer. On those rainy days, its fun to pass the time baking and gaming.
What is the most enjoyable aspect of your postdoctoral fellowship?
Finally getting the answers to questions you've been dreaming about for years! And becoming apart of the outstanding community here at UBC.
What are the biggest challenges you have faced, or anticipate facing, in your career?
Balance. It's always a hard one but has been brought to new levels in my postdoc balancing mentorship, research, teaching, and job applications, interviews, and travel. I'm sure the next stage of my career will be no different and I think it will always be something I come back to
What in your life or career has prepared you for this position?
I would be remiss if I didn't recognized the role of luck in where I am today. I've been lucky to have worked with and learned absolutely amazing mentors and students throughout my undergraduate and PhD, to have always been supported by my family and partner, and to cohabitate with the cuddliest cat.
What does receiving this award mean for your career?
I'm so thrilled to have received the Killam Postdoctoral Fellow Research Prize. Recognition for my work through this award hopefully means that more people will have the chance to engage with and get excited about plant adaptation across our changing landscape.
What do you think the next step in your career will be?
After a busy season on the job market I hope to be able to be able to start my own research group as a University Professor when my fellowship ends in 2024! Fingers crossed...