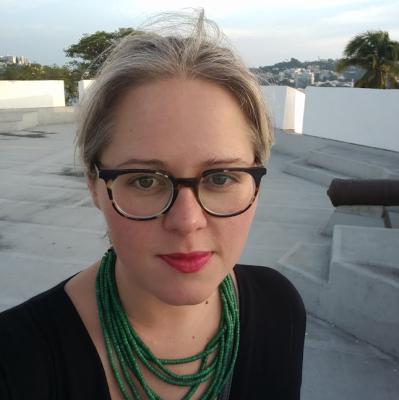 State/Province
New South Wales
Research location
UBC main Campus
Supervisor(s)
Sebastian R. Prange
Research topic
The Global Spanish empire
Research Description
At UBC I will be working on transforming my dissertation into a book. "The Impossible Colony: Piracy, the Philippines, and the Global Spanish Empire" explores the intersection of maritime violence and Spanish colonial rule in the eighteenth-century Philippines. I argue that the anti-piracy alliances that agents of empire forged with indigenous Filipinos and the people of the Chinese diaspora became an important source of imperial legitimacy in this period. The politics and ideology of Catholic anti-piracy also determined which groups could be incorporated into Spain's Asian empire as loyal Catholic vassals, and which groups were subject to segregation, expulsion, and genocidal massacres. I am excited to begin work on my second project, "Can the Devil Cross the Pacific." This project explores the real and imagined connections between the early modern Philippines and Latin America across the vast Pacific ocean from below.
Why did you decide to pursue a postdoctoral fellowship at UBC? Did you consider other opportunities?
UBC is known across the world as a center of excellence in Asian history. I am excited to collaborate with and learn from leading experts in the field. The vibrancy and natural beauty of the city of Vancouver made UBC even more appealing.
What specifically attracted you to your research group?
The opportunity to work with Professor Sebastian R. Prange, who will be my supervisor at UBC, was another big draw. Dr Prange's research on Islam in maritime Asia is exciting, and I will benefit enormously from his mentorship.
What advice do you have for new postdoctoral fellows?
As a new postdoctoral fellow, I am hoping that those with a little more experience in their pocket will share their wisdom.
What do you like to do for fun?
These days I enjoy non-work time with my family, which includes my partner Alex and our two-year-old child, Oliver. We like to explore parks and playgrounds and good food. I love visiting museums, watching films and theatre performances, and traveling.
What is the most enjoyable aspect of your postdoctoral fellowship?
The opportunity to live in one of the world's best cities, and collaborate with leading scholars in my field.
What are the biggest challenges you have faced, or anticipate facing, in your career?
Balancing the demands of research and writing with the responsibilities of parenting young children is a challenge.
What does receiving this award mean for your career?
Being awarded a Killam Postdoctoral Fellowship is a gift for an early career scholar. It gives me the time and resources that I need to finish my first book which is crucial to advancing in my career. I am also looking forward to the chance to teach UBC students and become an inspiring and effective history teacher.
What do you think the next step in your career will be?
My goal is to work as a historian teaching the global history of empire to university students and continuing to produce world-class research.