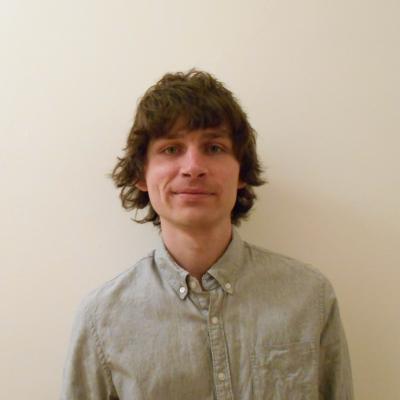 Research topic
Automata of the Mind: Nineteenth-Century Literary Perspectives
Research Description
I'm focusing on the figure of the automaton in nineteenth-century literature, treating that figure as a reflection of anxieties surrounding the automation of literary production and society more generally. In part, the project is also indirectly examining the ways in which these anxieties prefigure our own anxieties around the rise of automation and robotics today.
Why did you decide to pursue a postdoctoral fellowship at UBC? Did you consider other opportunities?
Mainly because of the expertise of my supervisor, Suzy Anger, and because of the English department's focus on Science and Technology Studies.
What advice do you have for new postdoctoral fellows?
Have patience. Try not to take rejection personally.
What is the most enjoyable aspect of your postdoctoral fellowship?
Being able to explore new dimensions of nineteenth-century literature, and being able to interact with and learn from a range of academics.
What does receiving this award mean for your career?
I'm thrilled to have received this fellowship, and am sincerely grateful to the Killam Trusts for their generosity and for providing me with this opportunity.