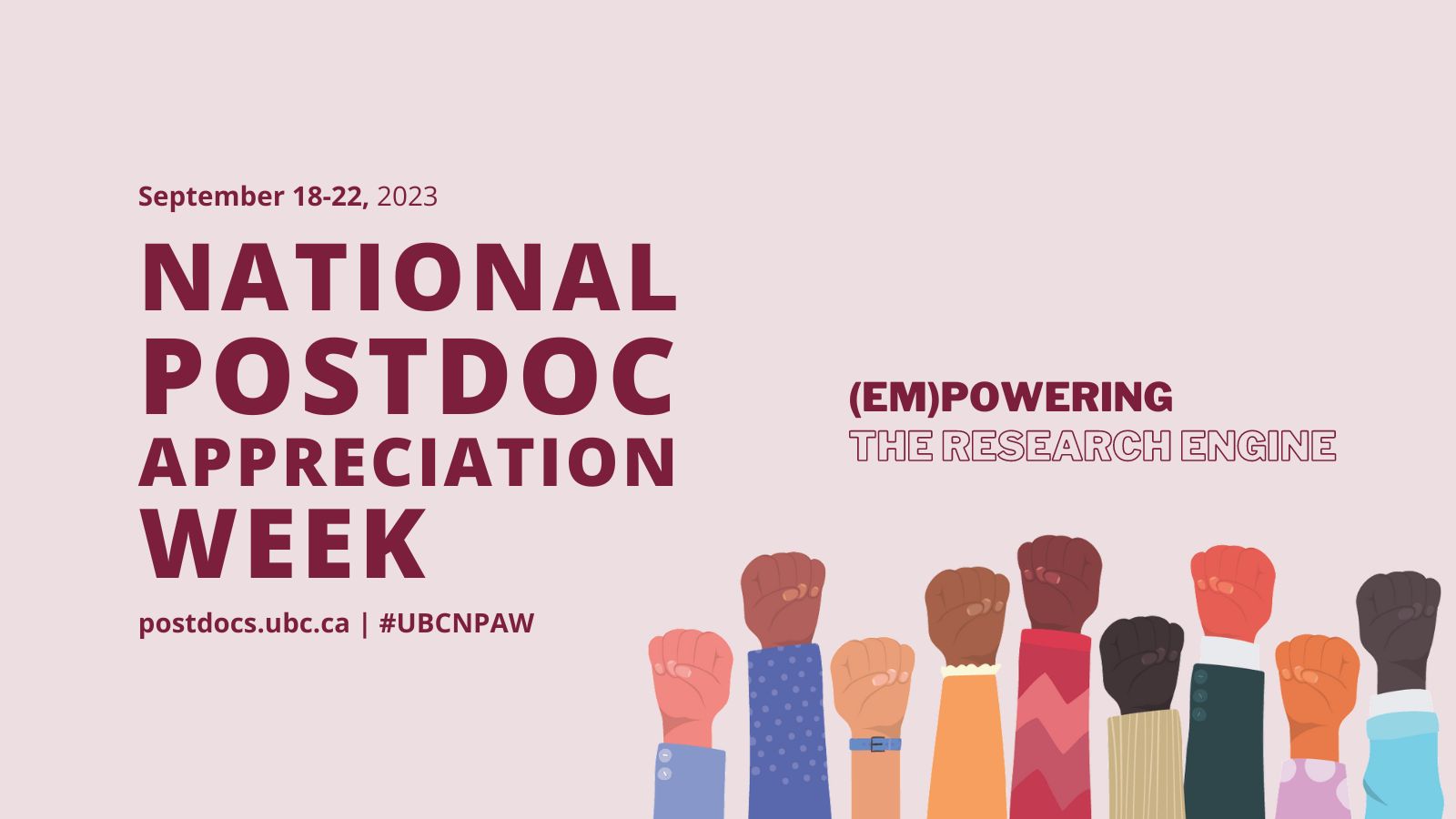 The Faculty of Graduate and Postdoctoral Studies is happy to recognize and celebrate the efforts of our postdoctoral fellows at UBC. Since 2009, the National Postdoctoral Association has sponsored National Postdoc Appreciation Week to recognize the significant contributions that postdoctoral scholars make to research and discovery.
This year the Postdoctoral Fellows Office (PDFO) is excited to host a series of both online and in-person events celebrating UBC's postdoc community. Events include a coffee chat with UBC President Deborah Buszard, panels on finding faculty positions and non-academic jobs, and the annual appreciation week barbeque.
We invite postdoctoral fellows as well as faculty and research supervisors to participate in these events. And all members of the UBC community are encouraged to support and recognize a #GreatPostdoc during the week of September 18 to 22, 2023.