UBC Postdoctoral Fellow Immigration Clinic
Date & Time
Thursday, 8 August 2019 - 4:00pm

to

Thursday, 15 August 2019 - 6:30pm
Organizer
Postdoctoral Fellows Office and Housing and Relocation Services
The PDFO, in collaboration with the Housing and Relocation Services Office, will be piloting immigration clinics for Postdoctoral Fellows. These clinics will focus on specific questions related to Work permits, Work permit Renewals and Permanent Residence applications. Danielle Samuels and Vivian Becker will be meeting with postdocs in one-on-one consultations to answer any questions you may have. Your spouse and children are welcome to join in the one-on-one meetings.
Update July 30, 2019 at 8:00 AM PDT: This session is now full. Those registering after this time will be placed on the waitlist for this session.
Facilitator Biographies
Danielle Samuels
RCIC, Commissioner for Taking Affidavits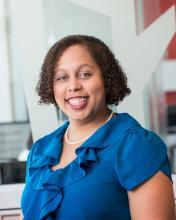 Danielle Samuels is the Relocation Manager for UBC. She manages immigration for all the relocating faculty and current staff members at UBC. She has over 7 years immigration experience in both the UK and Canada.
Vivian Becker
RCIC, Commissioner for Taking Affidavits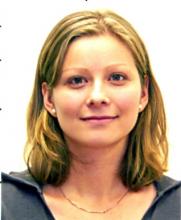 Vivian Becker is the Immigration Program Advisor for UBC. She advises Faculty and Staff on matters related to economic immigration. She has over 5 years of immigration advising experience.
TIMESLOTS (BY APPOINTMENT ONLY)
Clinics will be offered on the following dates and times:
Thursday, August 8, 2019:
Slot 1: 4:00 PM - 4:30 PM
Slot 2: 4:40 PM - 5:10 PM
Slot 3: 5:20 PM - 5:50 PM
Slot 4: 6:00 PM - 6:30 PM
Thursday, August 15, 2019
Slot 1: 4:00 PM - 4:30 PM
Slot 2: 4:40 PM - 5:10 PM
Slot 3: 5:20 PM - 5:50 PM
Slot 4: 6:00 PM - 6:30 PM
Availability in these clinics is very limited, with only 8 slots per clinic. Slots will be filled on a first come, first served basis, and those successfully registered for a clinic will receive an email from the PDFO with their time slot and additional information.
Appointments are limited and in very high demand. Due to the limited availability of these appointments, those who fail to attend a confirmed appointment will not be permitted to attend future clinics.
Please register for a clinic using the online form.