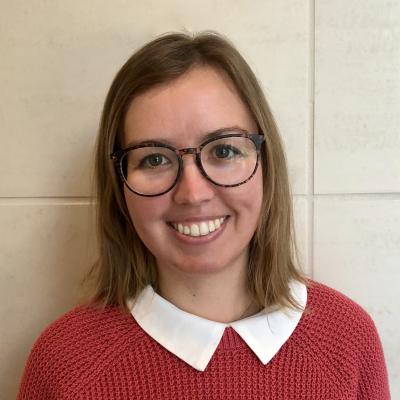 Research location
Life Sciences Institute
Department
Medical Genetics
Supervisor(s)
Josef Penninger
Research topic
How neurons in tumours can suppress immune responses
Research Description
The more neurons are in a tumour, the worse the outcomes are for cancer patients. This fascinating observation has been studied in detail looking at direct interactions between neurons and tumour cells. However, solid tumours can have up to 50% of their mass be immune cells and the balance of how pro-inflammatory or anti-inflammatory these immune cells are can either kill the tumour or help it grow bigger. Interestingly, in many other tissues, neurons have been shown to control immune cell behaviour. However, very little has been done to see how neurons can influence immune cells in a tumour. The goal of my project is to explore this interaction and see if by targeting neurons we can make the immune cells in a tumour more pro-inflammatory so they kill the tumour, rather than contributing it its survival.
Why did you decide to pursue a postdoctoral fellowship at UBC? Did you consider other opportunities?
UBC is a large Canadian university with lots of funding opportunities.
What specifically attracted you to your research group?
The Penninger lab works on a wide variety of projects, with expertise in models of human disease. I wanted to work on a project that felt like it had a more immediate impact to patients.
What advice do you have for new postdoctoral fellows?
Take the time to come up with a project you are really excited about. Thanks to working from home due to COVID, I was forced to spend the entire day in the literature. When I chose UBC, I was not even considering my current project, but I am so happy I came up with this idea and every day I'm pumped to pursue it!
What do you like to do for fun?
I really like outdoor activities like hiking, backpacking, and skiing (downhill and x-country). I adore overnight trips by canoe or kayak and with the ocean here, there are so many opportunities for water-based camping trips! Since moving to Vancouver I've started to learn to windsurf so I'm excited to get out and do more this summer. In the winter I love baking and decorating extravagant cakes to share with my husband, friends, and my lab mates.
What is the most enjoyable aspect of your postdoctoral fellowship?
I love the freedom I have with my project. Nobody else is in the lab is working in this area, so I get to build it from the ground up!
What are the biggest challenges you have faced, or anticipate facing, in your career?
Balancing work and family. I don't have kids yet, and I know there are tons of successful scientists with families, so I hope I can be one of them someday!
What in your life or career has prepared you for this position?
I had a great PhD in a great lab, with wonderful people and a wonderful supervisor. I learned to think critically and work independently, and I anticipate that will help with my progress in my postdoc
What does receiving this award mean for your career?
Validation that I might actually be able to achieve my dream
What do you think the next step in your career will be?
I hope to apply for faculty positions to run my own research team