Starting With You; Clarifying Your Key Strengths, Values and Skills (Part of the Career Building: Your Ladder to Success Pilot Program)
Date & Time
Tuesday, 17 May 2016 -

9:00am

to

4:00pm
Location
Graduate Student Centre, 6371 Crescent Road, UBC, Point Grey campus
Organizer
Postdoctoral Fellows Office (PDFO)
How can I make my resumé/CV stand out from the rest? How do I negotiate a salary? How can I make meaningful connections with people who I'd like to work with?
Transitioning from a postdoctoral fellowship to a post-fellowship career can be daunting. In a competitive job market, it is vital to cultivate your brand and develop a strong professional portfolio in order to move into the professional workforce. With non-linear career paths intersecting and leading to changes to your career path, establishing a solid professional portfolio can arm you with transferrable skills that are applicable not just to industry but to multiple careers in a lifetime. The Postdoctoral Fellows Office is pleased to introduce Career Building: Your Ladder to Success, a professional development pilot program designed to assist senior postdocs as they transition to post-fellowship careers by providing support, resources, and networking opportunities. The program leads a small select cohort through a series of professional development workshops and interactive panels, which culminates into individualized one-on-one career coaching with a certified career management specialist. By the end of the pilot program, participants will have learned how to design an independent development plan, put together a professional portfolio, and navigate the interview and negotiation process.
Application is required, and space in the Career Building pilot program is limited. Preference will be given to senior postdocs, and to those postdocs nearing the end of their UBC appointments. Participants must be prepared and able to attend all sessions in full in order to be eligible to participate in the pilot program, and some pre-work will be required. As part of the pilot program, participants will be asked to complete a feedback assessment after each session, as well as a larger assessment of the program upon completion.
Program Curriculum
There will be four mandatory sessions held over a 4 -6 week period as part of the Career Building program. There will also be two annual events that PDFs are encouraged to attend as part of the search process. Unless otherwise noted, all sessions will be held at Thea Koerner House (6371 Crescent Road) on the UBC Point Grey campus. Click on a workshop title for detailed information about each session.
Session #1 (Mandatory) - Tuesday, May 17, 2016 (9:00 AM - 4:00 PM): Starting With You; Clarifying Your Key Strengths, Values and Skills
Session #2 (Mandatory) - Thursday, May 26, 2016 (9:00 AM - 11:00 AM): Planning for Success at UBC and Beyond: Establishing Your Individual Development Plan
Session #3 (Mandatory) - Wednesday, June 1, 2016 (9:00 AM - 4:00 PM): Compiling Professional Work Search Documents: Resumes, CVs, Cover Letters, Bios, and Profiles
Session #4 (Mandatory) - Wednesday, June 15, 2016 (9:00 AM - 4:00 PM): The Best Candidate Wins: Interview to Job Negotiation Strategies
Session #5 - Annual Event: Career Mentoring Night
Session #6 - Annual Event: Academic Panel
ELIGIBILITY REQUIREMENTS
All participants must be available to attend all mandatory sessions in full. Participants who do not attend all mandatory sessions in full will not be eligible for the individualized coaching session.   
All applicants must hold a current UBC postdoctoral fellowship appointment at the time of application and for the entire duration of the Career Building pilot program.
Space is limited in this Career Building pilot program. Preference will be given to senior postdoctoral fellows, or to postdoctoral fellows nearing the end of their UBC appointments.
Postdocs who have repeatedly missed PDFO workshops without notice/cancellation may be considered ineligible to attend.
APPLICATION
Applications for this session of the Career Building: Your Ladder to Success pilot program are now closed.
QUESTIONS
Please direct any questions to the Postdoctoral Fellows Office by email at postdoctoral.fellows@ubc.ca.
Workshop Description and Facilitator Biography
Session #1: Starting With You; Clarifying Your Key Strengths, Values and Skills
As a Postdoctoral fellow, you have already been making some key career decisions, and yet this transitional role also calls on you to   explore options that meet your unique requirements for what makes a career worthwhile. Take the time to prepare for what is next in your career by updating and clarifying who you are and what you want.  During this one day program you will have the opportunity to learn with colleagues as you:
Explore a framework for self-guided career exploration.
Understand the qualities of your top 5 strengths (as identified in the completion of a StrengthsFinder assessment)
Understand how you can leverage your strengths to  build your career
Clarify work values influencing career choices
Identify Transferable Skills that engage your sense of purpose
Complete an Action plan that promotes further exploration and action
During this interactive program, through small group exercises, video presentation, and large group discussion, you will have the opportunity to clarify and update key and practical elements to support you and your next career move. The completion of a StrengthsFinder assesment is required in advance of the workshop, and additional information will be provided upon acceptance to the pilot program.
Sally Halliday, Registered Clinical Counsellor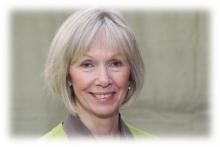 Sally is a Registered Clinical Counsellor who holds an MA in Counselling Psychology and additional training in Leadership, Emotional Intelligence, Organizational coaching, and career development. She brings her passion for teaching into curriculum development and group facilitation for various audiences and a range of topics including emotional intelligence, interpersonal communication skills in the workplace, group dynamics, and personality assessments. As a former program leader at UBC Continuing Studies, Sally worked collaboratively in the development and delivery of such programs as the UBC Certificate in Organizational Coaching and the UBC Certificate in Peer Counselling.
Maura Da Cruz, Organizational Development and Learning Consultant, UBC Human Resources

Maura Da Cruz brings extensive experience to her work in organizational development, program design, and leadership development as a Learning Consultant and Certified Coach at the University of British Columbia (UBC). She has successfully facilitated leadership, team effectiveness, strategic planning, and diversity related programs for a wide spectrum of workgroups ranging from managers, leaders in formal and informal positions and front-line staff. Maura is passionate about helping individuals identify their strengths and amplify them so that they can be their best in their work, at home and in their communities. Maura has a background in adult education, holds an MA in Educational Leadership (SDSU) and is an IAC (International Association of Coaches) Master Certified Coach.